Generation Zero Free Download [Password]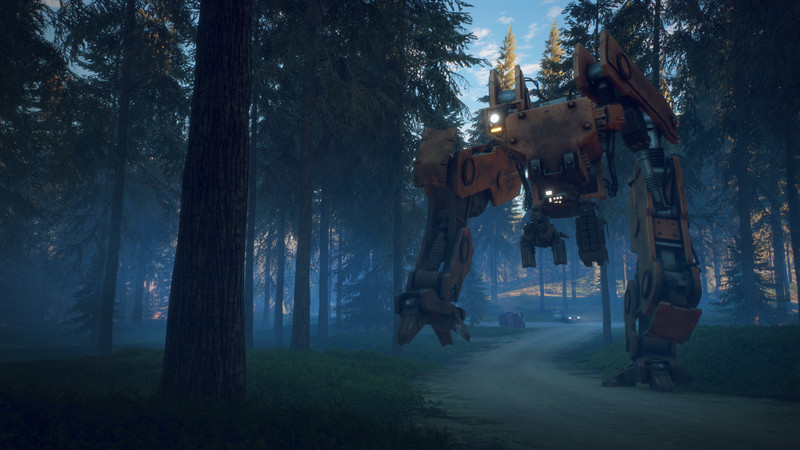 Download ->->->-> DOWNLOAD
About This Game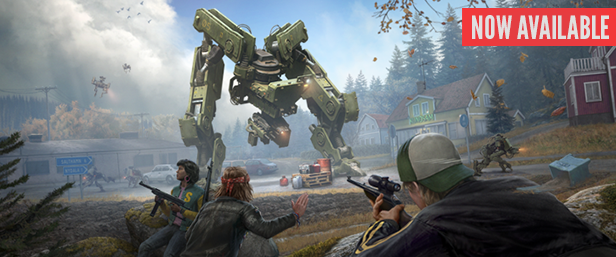 Welcome to 1980's Sweden. The local population has gone missing, and machines of unknown origin roam the streets. Explore this vast open world to unravel the mystery of the invaders, perfect your fighting strategies and prepare to strike back. In Generation Zero, living is winning.
Survive in a Hostile Open World: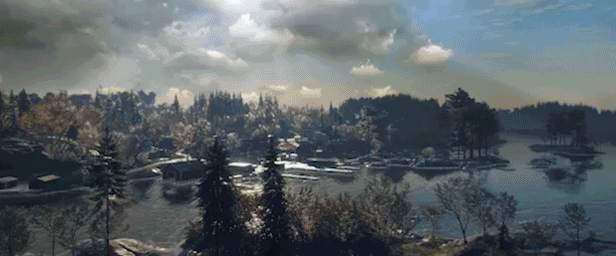 Take on missions and challenges throughout the open world to unravel more of the mystery, while scavenging for weapons and supplies to help you stay alive
Get Ready. Then Fight Back: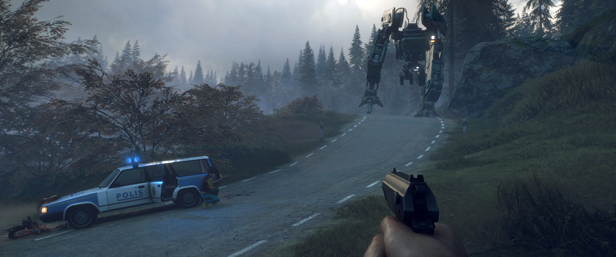 Tactically combine weapons, skills and equipment, to lure, cripple, and destroy your enemies.
1-4 Player Seamless Multiplayer: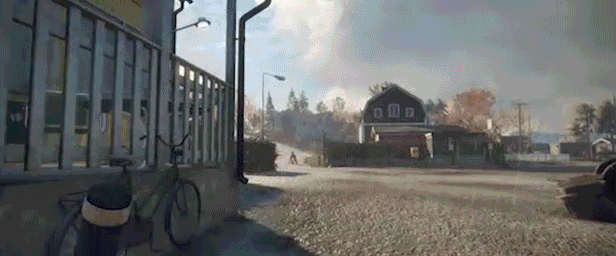 Play alone, or team-up with up to three friends as you collaborate and combine your unique skills to take down enemies.
Stealth and Strategy. Co-Operate to Live: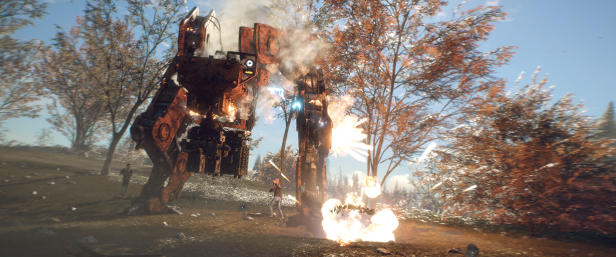 Some enemies are too powerful to attack head-on, which is when you should adopt stealth tactics by moving silently, exploiting the enemy's senses and using the environment to your advantage.
1980's Nostalgia: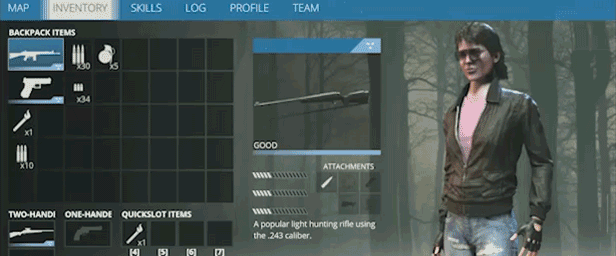 Among the loot, you will find outfits and hairstyles to recreate your favorite 1980s style to take on the machines in style. b4d347fde0

Title: Generation Zero
Genre: Action, Adventure
Developer:
Avalanche Publishing
Publisher:
Avalanche Publishing
Release Date: 26 Mar, 2019
Minimum:

Requires a 64-bit processor and operating system

OS: 64bit OS - Windows 7 with Service Pack 1

Processor: Intel i5 Quad Core

Memory: 8 GB RAM

Graphics: nVidia GTX 660 / ATI HD7870 - 2GB VRAM / Intel® Iris™ Pro Graphics 580

Storage: 35 GB available space
English,French,German,Russian,Simplified Chinese,Japanese,Polish,Swedish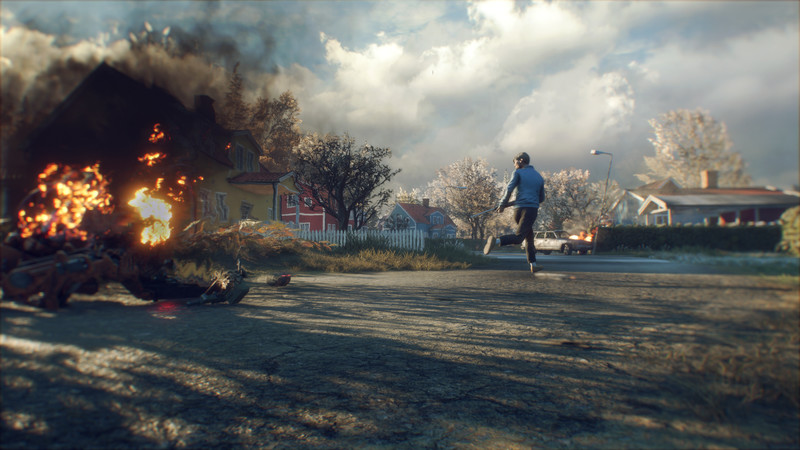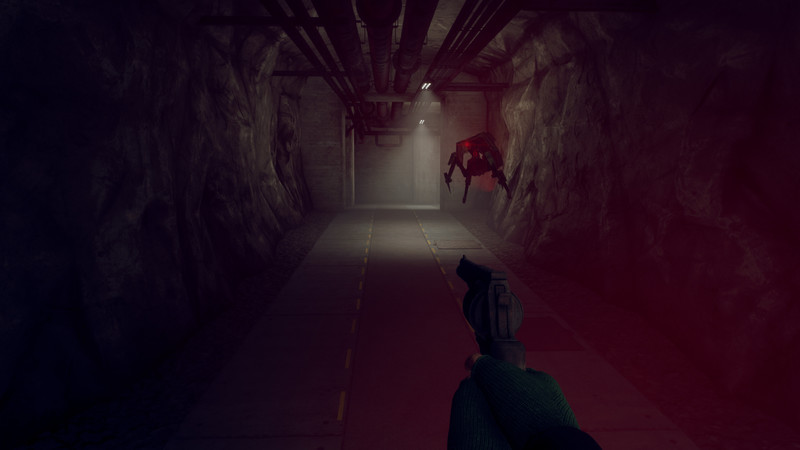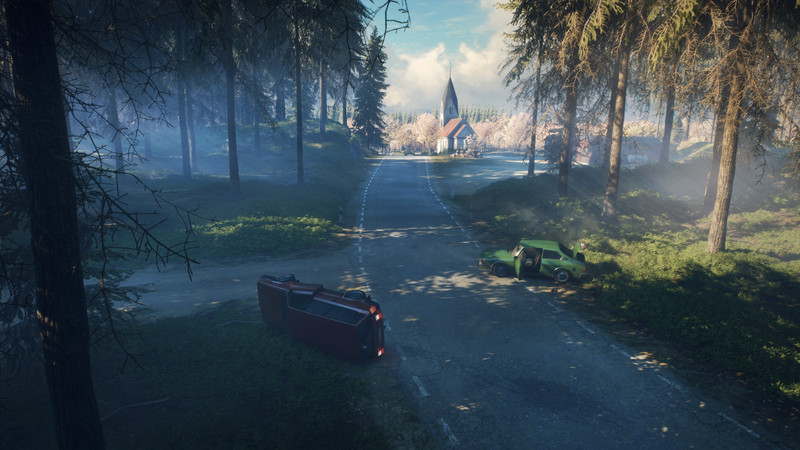 this game is a gem :) the game play is so simple.. yet i have hours of fun.. i don't get it :P
its just a open world looter with you fighting robots and a phew quests to do :)
that's it.. but i have so much fun getting lost in this world :)

now what i love about this game is the open world and the combat :)
the gun play is so much fun! :) fighting the packs of robots is a blast :)
the huge! open world and the rain and storms are so beautiful u just get lost in it :) what a game :D

but! its got cons :P the quests are broken atm :( but i get it.. this game is in beta or what ever :P
so in time.. they will fix tho's :) the AI robots can be a little buggy.. getting stuck in some places.. even teleport in to the building your taking cover in XD tho not that often well.. at least not for me.. and at the time i got this game it was 60$
now i think that 60$ is bit high.. u would buy most AAA games for that :P well with out the season pass's and all that bs :P but that said.. once they get the quests working.. and do more work on the game.. this will be a must have for sure :). Quit streaming the game, take your notes to fix the bugs and update the game.
No, \u2665\u2665\u2665\u2665 that, we're streaming all the time and those who judge, or criticize are idiots and our fans will silence them!

I nearly explored all around the island and fought many robots solo before and after update, and I'm very, very tired of the same loop of gameplay, dissapearing ammunition, bugged quests (if you relog you're screwed), robots clipping through ground, objects clipping through the ground and not fitting with the world, no options for graphical control like blur or occlusion without RESHADE, this is clearly early access. Price for this game is bad, its not worth that price at all.

Was the Closed BETA just like this? At least No Man's Sky made a comeback, how about you developers do that instead of staying quiet? Managers clearly dont know what they're doing if streaming constantly instead of taking notes and making sure devs are fixing things up.. I read the reviews URGING me not to get it, but sometimes you just have to do something despite what others say.

So, this game is actually pretty interesting. There are some obvious bugs (textures, walls not connecting, clipping, etc.) but they're not game shattering. This genre is generally overused, but Generation Zero found a way to make it somewhat unique.

I still haven't tried Multiplayer, but I'm interested to see how that works out.

So far, I'd rate this game a 6\/10, ESPECIALLY for the price.. I held off buying this game until I felt satisfied that the devs were taking the feedback seriously and demonstrated that they were (and are) continuing to work on fixes and improvements.
Over the past fortnight they have given me the confidence to slap down AUS$60 and download the game....which I did about two hours ago. Since then I have been immersed in the atmosphere of "Generation Zero", at the expense of missing a favourite TV program.

This is not a substantial review but is based on what I have experienced after 90 minutes of game-play.
My opinions cannot possibly encompass every aspect of the game because I have done no more than touch the tip of the iceberg, so-to-speak; I've learned to use the controls and become accustomed to the UI; I've looted stuff and read notes and whiteboard messages and other bits of information; I have destroyed eight of the dog-type robots and have come to grips with sneaking around vision blocks and through undergrowth.
That is about it, so far.
But these 90 minutes do allow me to say that the level of negativity surrounding this game *as it stands now* is unwarranted, in my opinion, and I'll tell you why:
This is a superb single-player game. It presents being alone very, very well indeed.
It is scary, because it is atmospheric and it is atmospheric because the graphics and the sounds are so well presented.
Forget playing this as a multiplayer game - play it solo and if you are like me, and like a bit of nervous tension in some of your entertainment, then you will enjoy Generation Zero.

It's not perfect, by any means.
Here are two aspects which I would like to see addressed:-
(a) Doors which are ajar should be able to be closed, not just opened. We should have a choice, not be lumbered with having to open the door fully before it can be closed.
(b) We should be able to go prone, not be restricted to just crouching. Prone is good in undergrowth.

Minor items but two which could be added to a future update, perhaps?. a real shame since i wanted to love this game so much. and i really did so after the closed beta session.
but it is sadly lacking in so many regards...

but first the good:
the atmosphere is palpable and the setting rather fresh. the sound is mostly real good with a few little annoyances when it comes to surround sound tracking.
but the visuals are where the game shines. desolate norway is gladly not another run-down chernobylesque east european ruin-scape but covered in quite beautifully lush vegetation, presented in nice colors and all the lanscapes are gorgeously rendered by their nice engine.
the map is huge (maybe even too much so?) and i honestly like the fact, that ammo is rather rare and you can't go in balls-to-the-wall. that is how it has to be in a game like this...

over to the bad:
supposedly you can solo it, but it is a hot mess trying to survive on your own. with random people it of course is hit and miss and they can screw up your game progress. and too few people play (anymore) - even fewer of my friends since this is so niche.
stealth is quite possibly the safest option, but rarely works because the AI hears so incredibly well... and of course most weapons are everything but stealthy. even with a silencer it is hard. and once you go loud you draw in a lot of trouble.
the fights themselves are vicious. the machines can take quite a beating or require well placed hits to certain areas. but since they move so quickly that is easier said than done. and aiming down a scope lowers the aim speed by such an annoying rate, it's not even funny anymore.
the worst thing -and the reason why i will not return any time soon- is that safe-houses are anything BUT safe. each time you come back to the game the enemies you cleared out "unlocking" said safe-house respawn (sometimes right in front or behind you). so back to square one! and with so little ammo, well, you are screwed. the whole game evolves around uncovering the map (and secrets of the world), unlocking new safe-houses that you can spawn in when you die. so you will end up clearing the spawn-area to go and clear the next one so you can clear it again once you restart the game.
i dunno, i guess for me it just is too little payoff to be so tedious.

tl;dr:
+ amazing visuals and atmosphere in a huge world set in a rather fresh setting
- the machines are fast, bullets are rare and bandages are slow... a tough combo.
> deathsentence: safe houses are NOT safe. solo feels lonely but if you can find people to play with it makes it more fun. i did 20 hrs of solo and progression was decent pace don't worry if you die explore get all safe house so if you die shorter travel distance. over all good the sounds the visuals are great wish they had vehicles you could operate and maybe a boss fight XD. I really want to like this game, I do.

I like the idea of the game, the combat is fun, it looks great, but it's just so frustrating to play.

Every single mission is about walking through a really nice looking but also very empty forest, fighting robots (this part is the good one), then collecting either a map or a note from an empty house aaaaannnd guess what? It's time to start it all over again.

And the missions are hard to follow too.
Sometimes they will ask you to go to a place, but you'll find that is not marked on the map and has this weird, impossible to pronounce name.
I had to google them ok? I'm a grown man, don't ask me to run around an empty map looking for clues, only for the reward to be another note.

I wish the walking distances were drastically reduced.
I wish they would simply add your next destination on the HUD, instead of asking you to do it yourself each time, but only if you happen to know where to go.

And I don't believe it's a matter of "getting gud" as some would say.
One thing is to make a game challenging, and another is to make it obscure for no reason whatsoever.

There is nothing to be gained in this game in not knowing what to do.
It's not fun, because the only interactions you can do are looting or shooting.
The game should reinforce those points, not spread them appart by miles of an empty map.

I'll still keep an eye on it though, and see if it improves.

Right now, as is, I can't promise that you'll buy this game and actually have fun with it.
Savant - Protos (Soundtrack) activation bypass
Overfall .exe Free Download
Tabletop Simulator - Spirits of the Rice Paddy Activation Code [key...
Europa Universalis IV: Empire Founder Pack download compressed file
Idle Guardians crack 64 bit
Rebons crack english
Comipo! Business Starter Pack [cheat]
Magical Bean Pack download utorrent for android
DYNASTY WARRIORS 9: Season Pass 2 full crack
Color Sudoku full crack [Patch]